Tecnología Nutricionalmente Avanzada™
Utilizando nuestra MEZCLA N8 MAX NAT™, y KETO//OS® NAT™ apoya la función celular saludable y eleva los aminoácidos esenciales necesarios para optimizar la composición corporal.
Enfoque feroz†
Experiencia inigualable, claridad mental y función cognitiva optimizada debido a las propiedades de la mezcla y suprema eficacia encontrada en KETO//OS® NAT™.
Inteligentemente endulzado
†
La alulosa es un endulzante natural que tiene beneficios saludables por sí misma incluyendo la reducción de glucosa en sangre, la reducción de peso obtenido y mejoras en el microbioma intestinal.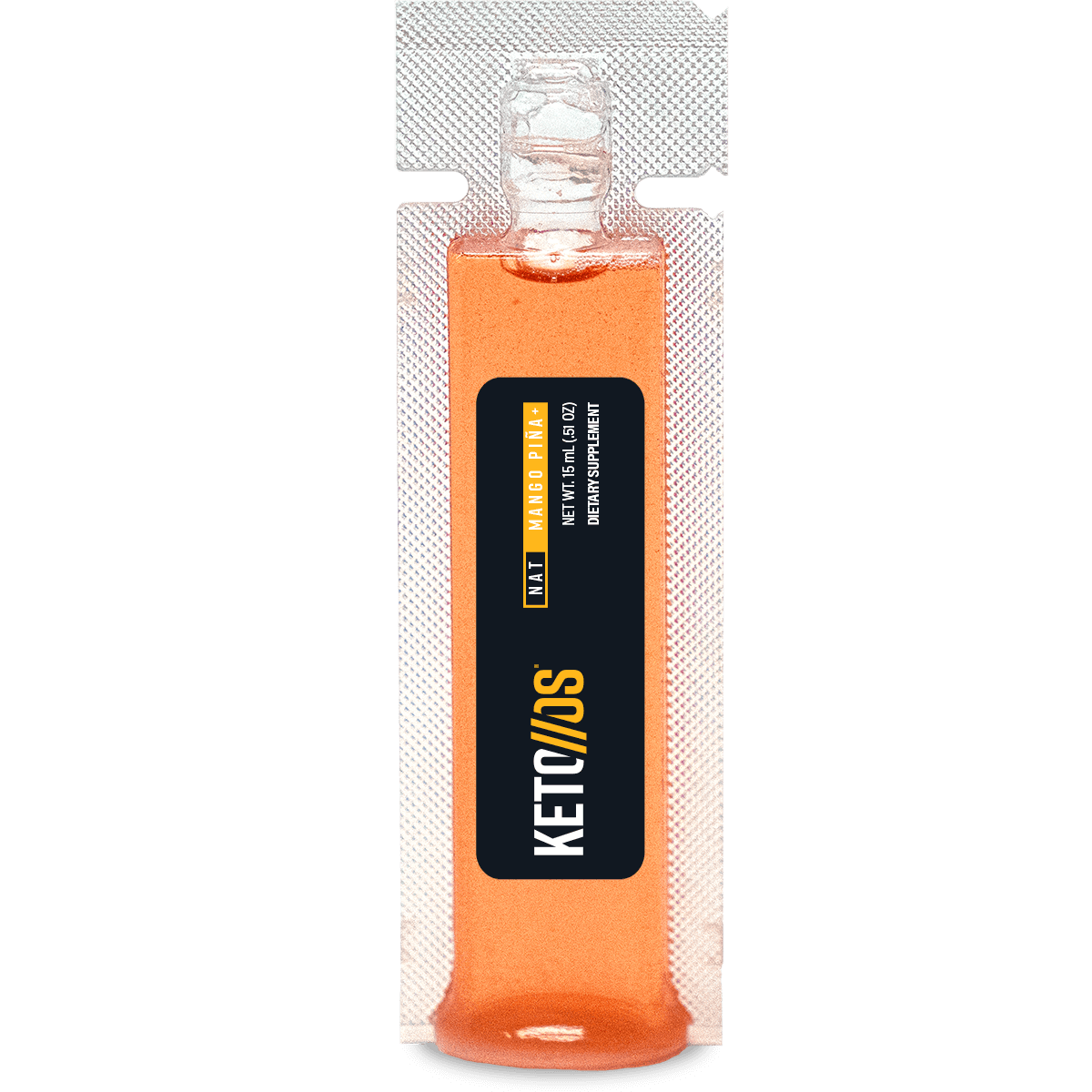 Pérdida de grasa favorable
†
Con un incremento en la supresión de apetito, KETO//OS® NAT™ ayuda a quemar grasa al controlar su hambre y reducir su urgencia por un snack.
Mejor biodisponibilidad†
KETO//OS® NAT™ y sus propiedades de la mezcla N8 Max NAT™ con cetonas de células libres (sin sal), facilita una rápida absorción de cetonas las cuales permiten alcanzar un estado de cetosis más rápido que nunca para obtener resultados incomparables.
‡Estas declaraciones no han sido evaluadas por la administración de drogas y alimentos. Este producto no pretende diagnosticar, tratar, curar o prevenir ninguna enfermedad.
When to take
We recommend a minimum of 2 KETO//OS® NAT™ per day for optimum performance.

Before 9am
Kickstart your day and get focused with a Charged KETO//OS® NAT™

During the day
Level-up your water intake! Divide your body weight (in lbs) by 2. This number, in ounces, is the amount of water you should drink daily.
Before 7pm
Setup your body for optimized sleep and repair with a Caffeine Free KETO//OS® NAT™
What's in it
Porciones por paquete: 20 porciones por paquete: (15ml)
Amount Per Serving
Por 100ml
Por 15ml
Cafeína
267 kcal
40 kcal
Calorías
0 kcal
0 kcal
Proteína
0 g
0 g
Grasas totales
0 g
0 g
Carbohidratos totales
40 g
6 g
Azúcar
17.3 g
2.6 g
Alcohol del azúcar
14.7 g
2.2 g
Fibra
12 g
1.8 g
Calcio
12 g
1.8 mg
Sodio
0 mg
0 mg
Potasio
120 mg
18 mg
Stevia (stevia rebaudiana)
78 mg
12 mg
Fruto del monje (Siraitia grosvenorii)
2.67 g
400 mg
Eritritol
14.6 g
2.2 g
Alulosa
17.33 g
2.6 g
Cafeína (derivada de los granos de café verde)
1 g
150 mg
Propiedades de la mezcla
73.33 g
11 g
R-Beta Hidroxibutirato
55.94
8.4 g
L-Taurina
3.33 g
500 mg
L Leucina
13.32
2 g
Vitamina B6
66.7 mg
10 mg
Vitamina B12
80 mcg
12 mcg
Stevia (Stevia rebaudiana)
78 mg
12 mg
* Percent Daily Value based on a 2,000 calorie diet.
† Daily value not established
OTHER INGREDIENTS: Agua purificada, hidroxibutirato R-Beta, alulosa, eritritol, sabor natural, L leucina, L taurina, fruto del monje, cafeína (derivado del grano de café verde), stevia (stevia rebaudiana), potasio, vitamina B6, raíz de zanahoria para el color, vitamina B12

LÁCTEA Y LIBRE DE GLUTEN
Manufactured for: PRUVIT VENTURES, INC 901 SAM RAYBURN HWY, MELISSA, TEXAS 75454 IMPORTADO Y DISTRIBUIDO POR: PRUVIT DE R.L. OF C.V. PASEO PROLONGACIÓN DE LA REFORMA 115804 COLONIA PASEO DE LAS LOMAS, ALCALDÍA ÁLVARO OBREGÓN, C.P. 01330
STORAGE: No requiere refrigeración. Mantener a temperatura ambiente y alejado de la luz solar directa.
Este producto no es un tratamiento médico, medicina o suplemento para la pérdida de peso.